Is Your Home Page Copy Killing Your Business?
Now you can identify what's making visitors run away from your site.
And your business.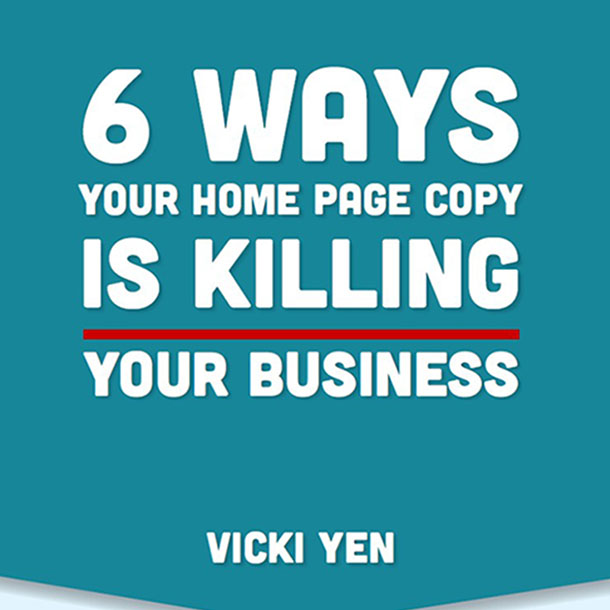 Does this sound like you?
Website underperforming? Do you even know why?
Are more than 80% of your web visitors leaving after Page One?
Do the analytics stats prove a high bounce rate?
Something needs to change, but what? Where do you start?
START HERE
Turn it around
Today
Free.
Practical. Hands-on. Do-It-Now Actions.