Is Your Home Page Copy Killing Your Business?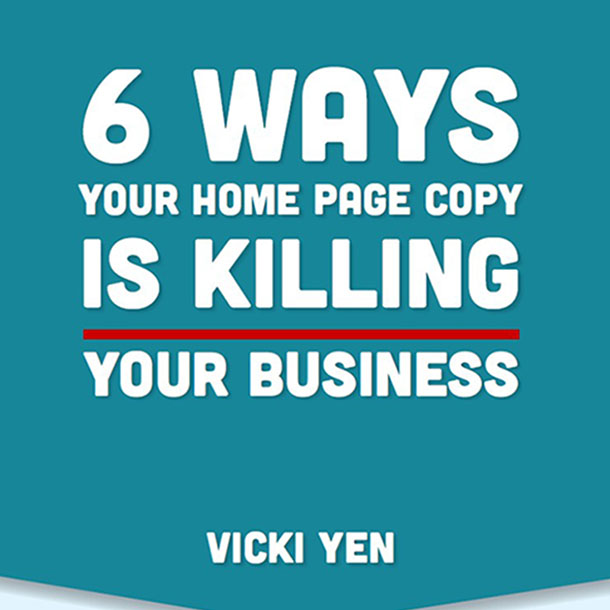 Does this sound like you?
Website underperforming? Do you even know why?
Are more than 80% of your web visitors leaving after Page One?
Do the analytics stats prove a high bounce rate?
Something needs to change, but what? Where do you start?
START HERE
Change the way you think about your business.
Practical. Hands-on. Do-It-Now Actions.